Wuthering Heights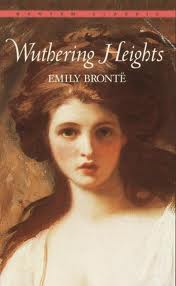 How do you start a Wuthering Heights research paper? Our expert writers suggest like this:
The novel, Wuthering Heights was written by Emily Bronte in 1845. Following the success of her sister's novel, Wuthering Heights was finally published in late 1847. The 19th century love story follows the life of Catherine and Heathcliff. Although passionately in love, these two characters quickly realized that the love that they shared was doomed. Not only would this love eventually destroy each other, but many around them that they deeply cared about.
When Wuthering Heights opens, we are introduced to Mr. Lockwood whom is renting the house that Catherine and Heathcliff once lived. Appropriately, this house is name, Wuthering Heights. After being visited by Catherine's ghost, Lockwood confides in the housekeeper and asks her to share the story of the family that had once lived at Wuthering Heights. The housekeeper happily abridges his requests. The housekeeper tells the story of Catherine, Heathcliff, and their families from early childhood to death.
Even though her sister Charlotte was a successful novelist, Wuthering Heights is the only novel ever written by Emily. This is mostly because many critics found the book to be unimaginative and inartistic. Despite these less than positive reviews by 19th century critics, the novel Wuthering Heights is perceived as being a literary classic by today's standards.
Related Research Paper Topic Suggestions