Satan in paradise lost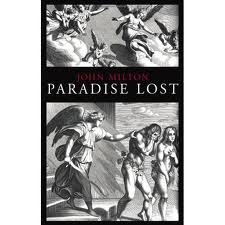 Despite the fact that John Milton's Satan in Paradise Lost predates the formal definition of a Byronic Hero by roughly two hundred years, he is certainly woven of the same cloth as those brooding enigmas of the Romantic period. Satan's ability to appreciate the goodness of God and His new paradise, coupled with his remorse without willingness to repent sets forth a theme that reverberates to this day in literature. Though Byron eventually gave voice to what this character represents, and was not responsible for becoming this tragic hero's namesake, it would probably be more accurate if we were to refer to the Gothic Hero as the Miltonian Hero. One must give favor to a poet who is able to craft a framework in which we find ourselves rooting for the Antichrist.
When reading a 19th century gothic work, such as Bronte's Jane Eyre, and becoming engrossed in the loathsome - yet charismatic - Rochester, we seldom acknowledge that the archetype for the Romantic period's gothic hero comes from the time's most prominent poets' fascination with 17th century poet Milton's epic, Paradise Lost. Blake and Byron owed much inspiration to this work, as is apparent in Blake's "Innocence and Experience" poems and Byron's explication of the Gothic Hero, now known as the Byronic Hero. The latter is based on Milton's unique characterization of Satan, which paints the embodiment of all evil with an unusually sympathetic brush. We, in fact, pity the Prince of Darkness from Milton's deft portrayal.
Related Research Paper Topic Suggestions