Medieval Literature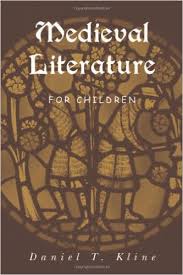 Literature written from approximately 500 AD to the start of the Renaissance in the late 1500s falls into the category of medieval literature. While much of the literature is written in Latin, some authors chose to write in the localized vernaculars of their area, including Beowulf in Old English. Because official documentation from the medieval period is very limited, many of the authors of these essential texts are unknown and are thereby attributed to an anonymous individual or group of authors. Because many medieval authors also simply retold the stories written by Classical authors before them, many did not attach their names as they were not original ideas.
The Nature of Medieval Literature
The nature of literature from the medieval period ran the gamut. One popular form of literature was that of the allegory; Dante's The Divine Comedy is an example of this type of moral tale. Women's literature also started to take hold during this time period, stemming from the religious writings of such nuns as Clare of Assisi, as well as from the prophetical and often controversial writings of women like Hildegard of Bingen. The literature of the medieval period consisted of writings that were either one of the following:
Secular - Secular writing focused on such issues as courtly love, epic poetry, or political poetry.
Religious - Religious writing took greater prominence over secular. Religious writing took the form of hymns, religious or philosophical treatises, or religious poetry.
Because Catholic clerics were the centerpiece of intellectual society during this period of time, it is no surprise that their work in the preservation of religious medieval literature surpasses writings of any other form.
Works Written During the Middle Ages
Medieval literature will discuss three works that were written during the Middle Ages. Some good examples of medieval literature are:
Beowulf, which was probably a product of the early 8th century
Sir Gawain and the Green Knight, written in the second half of the 14th century
Chaucer's Canterbury Tales, also written in the second half of the 14th century
These three works vary greatly and they are all expressed in a kind of language which, even in translation, seems foreign to a modern person's ear. But a case can be made that these works have a certain familiar quality that comes from the fact that they deal with issues that many modern works of literature and films deal with. It would seem that there are some themes that can never die.
Related Research Paper Topic Suggestions