Symbolism In Literature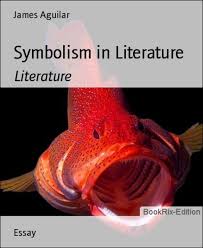 Here is a sample introduction of a research paper on symbolism in literature. Paper Masters can produce a custom project to meet your guidelines.
Symbolism is an important part of interpretation for any subject. In literature, symbolism is what the author uses in order to convey a deeper meaning to the story. Symbolism puts the literal aside and causes the reader to look between the lines of a story and apply other elements that may or may not be interpretive.
The Use of Symbolism in Literature
Obviously, symbolism requires the use of a symbol. A symbol is a common object that represents meaning. For example, a common symbol in literature is the color black. Black often represents darkness or night. It may also symbolize evil or something bad. Thus the symbol of black must be interpreted within the context of the story and in light of what the author may be trying to represent with his or her use of the color.
Many types of objects, people, places or things can be used as symbolism. Virtually anything can be used as a symbol. Even a symbol can be used as symbolism. For example, the Naziad swastika, which is a symbol of the Nazi Party, can be used as a symbol for evil, death and genocide.
Fine Examples of Symbolism in Literature
Symbolism is one of the most important aspects of literature. Symbolism in literature can be found in every story ever written, as no literary work is complete without some form of symbolic meaning. Literature requires engagement of the reader and inducing the reader to think deeper about what is being said. Some of the greatest works of literature are the ones that use symbolism effectively. Here are an example of a few works of literature that use symbolism with adeptness and true brilliance:
Bleak House by Charles Dickens
The Harry Potter Series by J.K. Rowling
Symbolism in literature has the role of teaching a moral, enhancing understanding of a story and/or revealing the true meaning behind the plot or a character.
Related Research Paper Topic Suggestions
Huckleberry Finn - Huckleberry Finn research papers tell of Huck Finn and Tom Sawyer and the many themes within the novel such as race, freedom and life during the time of Mark Twain.
Literature Symbolism - Literature Symbolism research papers discuss the literary devices employed in literature to give meaning to objects or events.
Symbolism of The Raft - Symbolism of the Raft in Huckleberry Finn research papers analyze the raft as a symbol of freedom in Mark Twain's famous novel.
Tom Sawyer - Tom Sawyer research papers from Paper Masters explore Mark Twain's tale of boyhood with many poignant American literary themes.