Compare and Contrast Essay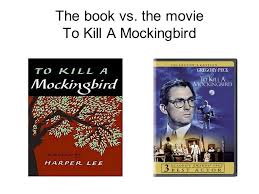 A compare and contrast essay asks the writer to do just that: compare and contrast ideas. It is generally best to restrict a compare and contrast essay to two ideas, or two items, in order to draw out the similarities and differences. Some students find it helpful to do a prewriting exercise, such as a Venn diagram, in order to visually divide comparisons and contrasts within the topic.
Writing a compare and contrast essay, in terms of form, is often up to the writer.
Some individuals may want to, after the initial paragraph, concentrate on the comparison aspects, before moving onto the contrast section.
Other common organizational structures of compare and contrast essays include the block method, comparing and contrast subject by subject, or point by point.
Some students may want to cover the contrast section before moving on to the comparison. While some professors may state a preference for one form of organization over another, often times it is up to the student.
Regardless of the desired structure, a successful compare and contrast essay will have a defined structure throughout the essay. Failure to provide for any coherent structure will cause any essay to degenerate into a mess, preventing the reader from following the course of one's argument. Any student at the university level should expect to receive a compare and contrast essay in the course of their career.
Comparison and Contrast Essays for Every Academic Topic
Topics on comparing and contrasting works of literature, movies or even theories are endless. Here are a few ideas from the writers at Paper Masters for a compare and contrast essay:
Psychology - Infants begin to acquire the communicative skills that underlie language during their first words. In an essay, discuss how you think infants acquire the communicative skills that underlie language during their first few months. Provide examples from your observation in your social life and compare and contrast these examples with what you read in a textbook on developmental theory.
U.S. History - Compare and contrast the lives of enslaved Africans in the North, the Chesapeake, and the Low Country (Georgia and South Carolina)in the 17th and 18th centuries. Examine the social, economic, cultural and legal interaction between Europeans and the enslaved in each of the three regions and how global forces shaped the lives, opportunities and development of Africans in America.
Science - Compare or contrast other models to our sun, based on the life cycles of other stars in our galaxy. Explain how other stars in the galaxy will have different life cycles and end their lives differently. These will include stages such as Red Dwarf, Supernova, Neutron Stars and Black Holes. This compare and contrast section should be in depth and specific.
Political Science - Compare and contrast the house speakership under Gingrich and Pelosi.
Related Research Paper Topic Suggestions