Emily Dickinson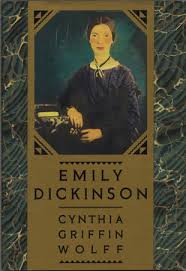 Paper Masters focuses on Emily Dickinson in literature research papers that discuss her poetry and poems.
Emily Dickinson research papers show that Emily Dickinson led a solitary life, which produced over 1800 poems of great introspection and literary merit. There is no doubt that critics are justified in complaining that her work is often cryptic in thought and unmelodious in expression. Common characteristics of Dickinson's poetry are:
Almost all of her poems are written in short measures, in which the effect of curt brevity is increased by her verbal penuriousness.
Compression and epigrammatical ambush are her aids;
She writes without preparation or apology, by sudden, sharp zigzags.
What intelligence a reader has must be exercised in the poetic game of hare-and-hounds, where ellipses, inversions, and unexpected climaxes mislead those who pursue sweet reasonableness.
Dickinson's The Chariot
The Chariot (Because I Could Not Stop for Death) is one of her best known. It tells the story of the placid process of her passing, in which Death is personified as he escorts Emily around in his Carriage. During the leisurely ride, she passes many ordinary sights: a schoolhouse, fields, but finally realizes that the ride will last for all eternity.
Dickinson and Death
The first verse reflects on the poet's first encounter with death. She relates how she was not in control of her fate after death in the opening line "Because I could not stop for death". Death is given the persona of a placid and cordial character, not one to be feared since Dickinson states that he was kind. The entire scene is set up as intimately solace. Dickinson is known for her glib irony on issues such as death and suicide and the afterlife.
Related Research Paper Topic Suggestions