John Steinbeck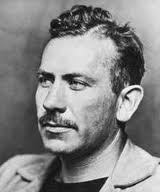 John Steinbeck's short story writing was primarily influenced by Edith Mirrielees at Stanford University in 1924. In an English 136 class on short story writing, John Steinbeck learned the basics of writing that stayed with him for the rest of his literary life. Hughes provides a letter from John Steinbeck to his former teacher in which he acknowledges the power of the basic rules she taught him: in order for a story to be effective, it has to convey something from writer to reader. Steinbeck's desire to write came upon him very early, or as he described, "It just seemed to creep in from under the door. I suppose the best thing was to write it and the next was to burn it".
Some of Steinbeck's most famous works were as follows:
A powerfully influential man in John Steinbeck's life was Ed Ricketts, businessman and friend, who discussed philosophy with the young Steinbeck and remained an important influence throughout Steinbeck's life. They discussed Nietzsche, Schopenhauer and Kant. He also appreciated Ed's form of scientific investigation, Street notes. Ed became immortalized in Cannery Row as the character Doc, owner of a specimen supply business. One of Ed's fetishes was the moon's power over the actions of men. Steinbeck would later incorporate the moon as a silent character in his short story, "Flight." The moon, like a neutral guardian, watches over the proceedings. The feminine nature of the moon in "Flight" provides the safety that a mother provides. Clearly Steinbeck allowed his love of the natural processes of the universe to find their way into his stories. For example, his experiences with marine biology showed up in Cannery Row and The Pearl, too. And he was a careful observer of his fellow humans.
Tortilla Flat is peopled with characters that Steinbeck saw on the streets and in the courtrooms of Monterey. Real people, the Chief of Police and the descendent of the first Chief Justice of the Supreme Court of California filled him in on the lives and activities of the street people of his day. Steinbeck wrote what he saw, but filled in the gaps with real stories about real people from the people who would know, should know, and were willing to share with him. Anecdotes from his life always found their way into his stories. Street writes that the frog story in Cannery Row came directly from the life of his friend Ed Ricketts. Steinbeck's friends and associates served as models for many of the author's stories and novels. In the same way, the land itself provided Steinbeck with richness and color in his writing.
Related Research Paper Topic Suggestions