Pride and Prejudice Characters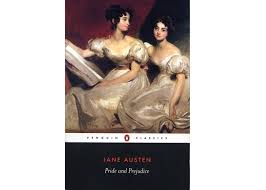 Jane Austen's 1813 novel Pride and Prejudice remains one of the more beloved works in the English language. As such, there are a variety of characters, most of whom come from the landed gentry class of Regency England. The varieties of love experienced by the five Bennet daughters sets the stage for Austen's prose masterpiece.
Elizabeth Bennet is the protagonist of Pride and Prejudice. As the second daughter of the family she is also considered to be the most sensible. The major romance of the novel concerns Elizabeth and Fitzwilliam Darcy, a wealthy gentleman who is visiting his friend, Charles Bingley. Darcy is a bit of snob, and the relationship that develops between him and Elizabeth is largely furthered by her realization that underneath his excess of pride lies a good person.
Jane Bennet is the eldest daughter, more reserved and genteel than her sister Elizabeth. Jane and Bingley develop an easy relationship, one that contrasts sharply with Elizabeth and Darcy. Lydia is the youngest Bennet sister, who is characterized as gossipy and immature. She ends up running off with George Wickham, a handsome militia officer. Overseeing this brood are Mr. and Mrs. Bennet, Mr. Bennet loves his daughters, but is often a failure as a parent, preferring to withdraw into his own world rather than deal with their problems. Mrs. Bennet, however, is more involved as a parent, but her low upbringing often drives away suitors from her daughters.
Related Research Paper Topic Suggestions