Moby Dick Symbolism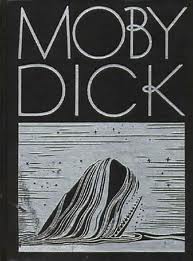 Paper Masters can help you write a research paper about symbolism of the major characters in Herman Melville's Moby Dick or allusions of the major characters (Ishmael, Captain Ahab, the Whale).
For example, we suggest that the thesis statement in a Moby Dick Symbolism Research Paper must be at end of the introduction paragraph and must be used either argumentative or in survey thesis method (examples further below).
Make sure to include the author and title of the book in the introduction paragraph.
Conclusion needs to restate the thesis, though not word for word.
Custom Moby Dick Symbolism Research Papers from Paper Masters
First and last paragraph, topic sentences, concluding sentences must be written by the writer and no citations be used, however the body needs to have a minimum of 5 sources referenced at least once.
Research may be used in the form of:
Direct quotation
Paraphrase
All of these methods require a citation of the author's name and page number in parenthesis.
Be careful not to plagiarize, as some professors require photocopies of all articles used in a Moby Dick research paper (underline or highlight sections referred to if you have the time) but if not, you still need to provide the sources used in the bibliography. If a book is used, photocopy the front cover and pages you used. Proper documentation must be verifiable.
Remember to always use internet sources sparingly if in need and cliff notes, end notes,
Sources that are NOT acceptable:
Monarch notes are not acceptable sources.
General encyclopedias are not acceptable sources.
Example of an argumentative thesis: In the novel by Kate Chopin, The Awakening, the main character, Edna, is unstable, unfit, and immoral.
Example of survey thesis: Critics have formulated many theories to explain Edna's seemingly irresponsible behavior in the novel, The Awakening.
Over view of the Novel Moby Dick:
Often described as one of the better examples of American Romanticism, Moby Dick was written by Herman Melville in 1851. Moby Dick, about a whaling ship and its Captain Ahab's pursuit of the great white whale, was written in a way which was meant to provoke intense emotion from the readers. By mixing imagery and symbolism throughout the story, Herman Melville depicts the issues of the time. Like many other eras, the United States of the late nineteenth century was preoccupied with both science and religion and Melville did a superb job of interweaving much of his symbolism with these two areas in mind. One of the main themes found within Christianity, which was the predominate religion at the time, was the concept of God and his persona of being both calm and benevolent, and angry and vengeful. Science, on the other hand, is seen as humans trying to kill God. Melville continually explores this duality throughout the book, but especially within the character of the whale, Moby Dick, himself.
Related Research Paper Topic Suggestions