Hester Prynne and Dimmesdale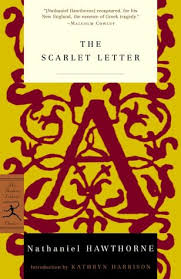 Hester Prynne's relationship with Dimmesdale is key to Nathaniel Hawthorne's The Scarlet Letter. Dimmesdale represented the life that Hester might have led if not for the birth of Pearl. Overcome with guilt and empathetic love for Hester, Dimmesdale tortured himself and allowed himself to be tortured by Chillingworth. He perceived this torture as some rectification for the sins he had committed in sleeping with Hester and fathering her child. However, although the torture he suffered almost killed him in secret, he was not strong enough to share the weight of the burden that Hester carried in society.
For Hester's character, this meant that she alone suffered the public consequences for the action that was rightfully shared.It is interesting that Dimmesdale was the protected character, Hester the sacrificed, and Pearl the personification of both of their guilt and rage at the consequences they suffered as a result of their actions.
In order to fully analyze Hester Prynne, it is also necessary to analyze her relationship with her daughter, Pearl.Pearl is often identified with the color red in the novel. It has been argued that this is to represent Pearl as an evil character; however, this does not seem to be the case. Instead, Pearl more aptly represents the passion and love between Hester and Dimmesdale and the red color symbolizes Hester's love for Dimmesdale as well as Pearl. It is upon this love, that Hester's relationship with Pearl is established. Hawthorne describes Hester's love of Pearl as a love "with the intensity of a sole affection". Yet at the same time, Hester does not expect to receive such love in return. Hester "had schooled herself to hope for little other return than the waywardness of an April breeze". This demonstrates Hester's ability to love unconditionally despite that fact that Pearl is the source of loneliness in her life, the sole reason that she has been cast from society.
Like Hester, Dimmesdale does possess redeeming qualities. The following are examples:
Dimmesdale is deeply impacted by his sin and suffers both physically and mentally as a result.
Over time his sermons are developed due to his personal guilt rather than the community's need to hear the message.
His self-loathing leads to the quick deterioration of his physical condition.
While Hester grew stronger due to their shared sin, Dimmesdale consistently grows weaker, "Hester Prynne was shocked at the condition to which she found the clergyman reduced"
Related Research Paper Topic Suggestions