Dessa Rose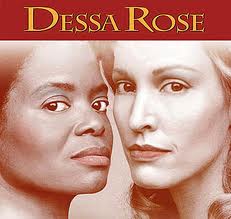 Although originally published in 1986, Williams' Dessa Rose is a book about slavery that strives to represent the complex relationships between blacks and whites in the slavery era using historical source materials. While the title character of the book, Dessa Rose, is a black woman who has been sentenced to death, Williams does not focus solely on the plight of slaves during this era. Instead, she also examines the difficulties faced by whites, as in the female plantation owner, Ruth Elizabeth Sutton, who has been abandoned by her husband. In the book, both Dessa Rose and Ruth Elizabeth (called Rufel by the black characters) are faced with serious difficulties and obstacles, which they are only able to overcome by cooperating with one another, and in the process, they increase their understanding and decrease their racial prejudices and preconceptions.
Although race relations are one of the most prevalent themes in Dessa Rose, the book is not completely devoted to the question of how blacks should relate to whites, or vice versa. A broad array of other issues are also explored, many of which have to do with the perversity of the institution of slavery, and how its guiding principles effect Dessa as a woman and a mother. For example, the unique value of the enslaved black woman is highlighted by the fact that although Dessa is sentenced to death for her participation in a slave uprising, her sentence is to be postponed until after she delivers. Although it is suggested that this decision reflects the morality of the white characters, in actuality, it is a symbol of the overpowering greed that was inherent in the slavery era, at the expense of human decency. Because the laws during the slavery period ensured that a child born to an enslaved mother was also a slave, regardless of the identity of the father, female slaves were doubly prized, both for their own working capacity and their ability to reproduce new slaves.
Ironically, Dessa's commuted death sentence allows her the opportunity to escape her imprisonment and seek shelter on a plantation, the mistress of which has been reduced to hiring itinerant workers who promise their labor in exchange for basic shelter. On the plantation, the interactions between the black workers and the white mistress lead to a whole new arena of complicated relationships, as when Dessa witnesses the illicit love affair between Rufel and Nathan.
Related Research Paper Topic Suggestions