Osaka Japans Attractions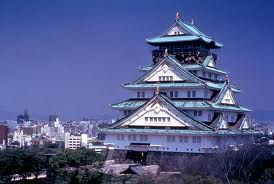 Osaka Japan's Attractionsresearch paper due and don't know how to start it? How about like this?
Osaka is home to a variety of attractions.
The city features a variety of exotic foods such as sushi, globefish, eel, and udon, all prepared in the original cooking styles.
One of the most popular tourists attractions in Osaka is the waterfront area.

Expo '70 Commemoration Park and O's
Tenpozan Harbor Village
ORC 200
Tsurumi Hana Port Blossom
Rinku Papara
The Maishima Sports Island.

In the heart of urban Osaka are the Floating Gardens and the Tsutenkaku, which was modeled after the Eiffel Tower in France.
Tsutenkaku is the spiritual landmark for the people who live in Osaka.
Osaka has several symbols to demonstrate its importance as the cultural center of Japan. For instance, in 1965 the citizens voted to make the Shrike, a small bird "the designated symbol of the Prefecture's effort toward wildlife conservation". In October 1966, the citizens voted to make the Gingko the official tree of Osaka. In 1988, a citizen vote made the Ume, a flower with red or white blooms, the designated flower of the city. Both the Ume and the Gingko were selected as part of the city's greening campaign. The Ume has special historic significance in Osaka. It is associated with the Osaka in an ancient collection of poems.
Tourists visiting Osaka can find everything from theater, exquisite food, entertainment, vacation spots, and a large variety of handmade and manufactured goods. As the center of Japan's cultural, historical, and industrial centers, Osaka serves as one of the most important cities in Japan.
Related Research Paper Topic Suggestions