Arctic National Wildlife Refuge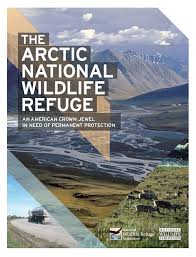 The energy needs of the United States make for an interesting subject of a research paper. One of the more controversial topics regarding geography and regional satisfaction of energy needs is the debate over drilling in the Arctic National Wildlife Refuge. Have Paper Masters explicate the pros and cons of drilling for oil on a national reserve.
Arctic National Wildlife Refuge research papers report that during his presidential campaign, George W. Bush promised to help ease America's energy crisis and fulfill American's ever-growing need for gasoline by opening up Alaska's Arctic National Wildlife Refuge (ANWR) for oil drilling. The plan has been controversial since its announcement, with opponents and supporters facing off for a Washington showdown.
The Arctic National Wildlife Refuge was established in 1960 by President Eisenhower, and doubled in size twenty years later, to 19 million acres, under President Carter. When Congress doubled the size of the Arctic National Wildlife Refuge, some eight percent of the region, along Alaska's Arctic Sea coast, was reserved for potential petroleum exploration.
A 1998 U.S. Geological Survey estimated that there could be anywhere from 3 to 16 billion barrels of oil in the Arctic National Wildlife Refuge
There may be 6 billion barrels "worth pumping out." The amount of oil in the Arctic National Wildlife Refuge would be enough to satisfy American oil needs for 11 months
Only Congressional approval can pave the way for drilling in a National Wildlife Refuge
Leading the fight in Congress is Senator Frank Murkowski (R-Alaska), the chairman of the Senate Energy and Natural Resources Committee. His 300-page plan is designed to reduce US dependence on imported oil from 56 to 50 percent. The centerpiece of his plan is the Arctic National Wildlife Refuge. Murkowski's "National Energy Security Act of 2001" aims, in the Senator's words, to "protect our energy security." Only by pumping more oil out of Alaska will we "lessen U.S dependence on overseas oil, lower gas prices, give the nation more ammunition to solve energy problems and let the U.S. reap the benefits of oil production and sales".
Related Research Paper Topic Suggestions