Instructional Design Theory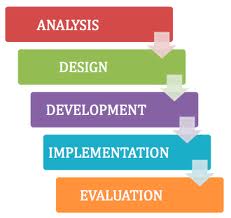 A well designed research paper on instructional design theory could begin:
The main objective of instructional design theory is to investigate how instruction ought to be designed in order to promote optimal learning. Specialists in the field of instruction apply learning research and theory to examine the correlations between specific instructional strategies and learning processes and outcomes so as to determine which strategies most effectively stimulate learning. As such, instructional design theories are innately prescriptive. Based on analyses of causal relationships between instructional procedures and learner performance, such theories provide explicit, rational recommendations about how best to facilitate and support learning and development.
Instructional Design Theory
and Charles Reigeluth
The leading American educational theorist Charles Reigeluth has outlined four prominent traits of instructional design theory:
In contrast to descriptive theories, it is design-oriented and focuses on developing the most effective strategies to achieve specific learning and development objectives and on offering specific direction on how to attain these objectives;
It stipulates both the instructional strategies that best promote and support specific types of learning, and the contexts that best reinforce these strategies;
Its instructional strategies may be subdivided into constituent methods in order to provide more detailed directions and criteria on various teaching methods to execute the strategies;
Its methods are "probabilistic" and not "deterministic," focusing on how to control elements of the learning environment so as to increase the probability of achieving specific objectives, rather than offering fool-proof guaranteed to secure these results.
Related Research Paper Topic Suggestions