Parent Involvement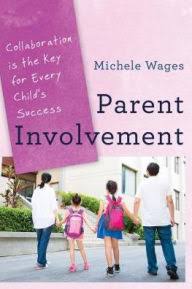 No time to do your Parent Involvement research paper? Here is an example of what we can do for you.
Parent Involvement at home with homework or self-teaching: Affect on Student Achievement in Low Social Economic Elementary Schools also looking at how home support with homework affects achievement.
Parent Involvement Research Paper Requirements:
1. Annotated Bibliography
List the reference
References must be peer-reviewed only (up to 5 scholarly books may also be included)
Typically this is a 6 sentence summary of each article. Needs to include purpose, method, and findings
2. Action Plan (as if continuing lit review toward thesis)
Write up a plan that will be able to be implemented in classroom/school context and must go along with literature review.
Action Plan Guide Line needs to be completed as a paper with appendices.
3. Literature Review
Must synthesize peer-reviewed articles collected for Annotated Bibliography.
Should have common themes, critiques, and findings.
Professor will be looking at the appropriateness of literature chosen and how it is synthesized along with making sure that appropriate credit is given to the author for thoughts that are not your own.
The Action Research Plan in Outline form for Parent Involvement Research Paper:
Your action research project (ARP) plan will include all of the sections listed below.
Label each section with the heading following the Roman numeral.
Make sure each section's content addresses the bulleted (•) questions.
Use what you've learned from your reading to understand what needs to be explained in each section.
I. Action Research Plan Focus
What is my action research focus (issue concern, problem, curiosity)?
What improvement do I want to bring about in this area?
Why does this matter to me?
What is happening in my classroom, school, or school's community that leads me to this focus?
How does this focus flow from or relate to my values and beliefs?
II. Question (and Sub-questions, if any)
What exactly is my main research question (concisely stated)?
What (if any) sub-questions orient my ARP?
What are my hunches? What do I expect to find?
III. Action Plan
What will I try out in order to bring about improvement? (Where? Who? What? How? When? Why?)
What do I know (through my experience) that leads me to want to try out this action or these actions?
What do others know that guides me to trying out these actions for improvement? (Review of relevant literature).
IV. Documenting and Monitoring Plan
How will I gather information to take stock of what is happening?
Exactly what methods/measures will I use?
When, how often will I use each to collect data?
What information do I expect to get from each?
V. Ethical Considerations
What are the ethical considerations (for students, professional colleagues, school, parents, community)?
Are permissions needed? Notifications? From whom?
How will I take into account the other ethical commitments of action research
VI. Verification Processes
(How will I verify that my perceptions, judgments, emerging interpretations are trustworthy and credible?)
How will I incorporate multiple perspectives in my data (triangulation)?
What other methods will I especially use to verify?
Who will be my on-site critical friends (critical colleagues, learning partners)?
What will my critical friends do (when, how)?
Interpretation and Analysis
What strategies do I plan to use for ongoing interpretation of my data?
How do I expect to analyze the different forms of data that I gather?
VII. Reporting
In addition to my written report, how do I plan to share what I have learned, make it public?
With whom, at my school site or elsewhere?
VIII. Consequences & Implications
How will the project make life better? For Whom?
What might I do next?
IX. Tentative Time Line
When, on what schedule, do I plan to carry out each phase of my project?
Actions for improvement?
Data collection activities?
Other Items to Consider in the format of Parental Involvement Research Paper:
References
• Reference list of sources cited, in APA format.
1. Appendices
Permission and notification letters
Data collection instruments (as relevant) Action Plan Ideas 1. Action Research Focus -I want to explore parent involvement (you will need to define this) in elementary schools and its affect on student academic achievement.
Will parent involvement help students succeed? Do parents need support/ideas from teachers/school to help their children at home with their homework, reviewing concepts taught, and/or frontload concepts before they are taught?
I believe students can achieve so much more with parent involvement. It seems that the children who receive extra home support (is this how you'll define parent involvements?) and go beyond meeting standards than students who have to struggle to do their work alone. Sometimes the confidence and ability comes just by having someone by your side.
2. Questions and sub-questions
Does home support and school involvement (Define?) increase student achievement? (How will you measure this?) - How much extra home support is needed (daily, weekly) and how long? ) And what kind? You should explain this as well) - I think students would achieve with extra support and that most parents would be thankful to have ideas from school - But would they implement them? (How will you check this?)
3. Action Plan
I would try sending out questionnaires asking parents about the after school the amount of participation/support they give to their children. I would also give a survey asking parents what support they need from the teacher to be able to help their child at home. Then I would create parent nights that address those areas. (I would recommend using more subtle language, you are assuming parents feel they need help - This might be off putting some parents. Instead you might want to ask questions as to how, where, when the kids do homework? Do they ask their parents for help?)
I see that parents who have struggling students need help/focus on how to help their students in the areas they are struggling with.
Literature shows that most parents want to help their child to succeed.
4. Documenting and Monitoring Plan
I will use a quantitative method.
Send out questionnaires to parents-perhaps even to students.
These questionnaires would ask how much time is spent on H.W.
How much time is spent helping students w/ H.W?
How much time is spent going over extending activities or past concepts that the child hasn't been doing well with?
How much time are spent front-loading standards that have not been taught?
What do they feel would help them help their student?
Maybe do an experiment to see if providing extra home support makes a difference.
I expect to see the experiment show that extra home support affects student achievement in a positive light.
5. Ethical Considerations
I would need to get permission from school principal and parents.
I need help with ethical questions.
6. Verification Processes
Teachers at the school site would need to be supportive and help in sending out and collecting data.
7. Interpretation and Analysis
Focus on 2nd grade students
Pre and post-tests I would focus on one math standard being taught (money)
Look at scores of students whose parents are involved vs. scores of students whose parents don't
8. Reporting
Share (How?) it with school site and parents
Back-to-School Night and conferences
9. Consequences & Implications
In the end I hope it will make life better for teachers, parents and students.
Teachers will get more help from parents.
Parents are learning the importance of and how to help their struggling child.
Students have more support and are better equipped to master standards taught.
10. Tentative Time Line
One to two months to give out and receive back questionnaires
Focus on one or more subject for experiment. The time line is influenced by the time it takes for the teacher to teach the unit.
(How long will it take to conduct parent workshops? What will workshops consist of?)
Thinking - Parent workshops would mainly focus on the questionnaires that parents filled out indicating what they needed help with.
They would be 30-60 minute evening meetings. Teachers in that grade level would present ideas and extra activities that parents could use to help their children grasp concepts.
Related Research Paper Topic Suggestions