Affirmative Action In Higher Education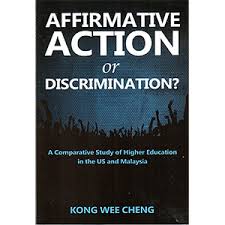 In 1961, President Kennedy established the President's Committee on Equal Employment Opportunity. He also made and Executive Order to ensure that government contractors provided equal opportunities for employees. He was the first person to use the phrase "affirmative action" in the order. He encouraged contractors to take "affirmative action to ensure that applicants are employed, and that employees are treated during employment, without regard to the following:
Creed
Color
National origin
Originally affirmative action was geared toward improving education and employment options for African Americans. School segregation was outlawed by the Brown vs. Board of Education ruling and the Civil Rights Act of 1964, both helped bring about change in the area of public education and employment. This did not translate to higher education. In 1965, only 5% of undergraduate students were African American. In response to these low percentages, President Johnson ordered that government contractors increase the number of minorities they hire.
Colleges and universities eventually followed suite with their recruitment policies and eventually more minority students, specifically African American and Latino enrollment increased. It has been a long road of change for higher education. Even with the changes in recruitment it has taken years to level the ground for minority students. There are still significant gaps between the enrollment numbers between white students and students of color. Over the past ten years the trend has continued and the gap is slowly closing. As of 2011, 69% of white students enrolled immediately in higher education after high school compared to 65% African American, and 3% Hispanic students.
Related Research Paper Topic Suggestions