Aesthetics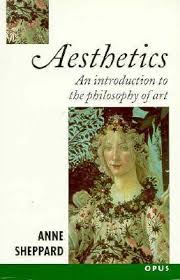 Although much lip service has been paid to the topic of aesthetics in education, the reality is that few educators truly understand aesthetics, its theories and how to apply them in the education of young children. Perhaps the most fundamental consideration should be: What is aesthetics? According to research papers from Paper Masters, the word aesthetics comes from the Greek word aisthetikos, which refers to the ability to perceive through the senses. Many educators believe that because every human being is capable of perceiving through the senses to some extent, the use of aesthetics a means of teaching is an invaluable tool that must not be overlooked. Experts maintain that when it comes to the development of young children, perception through the senses is an even more profound experience because often children do not "sort out" their sensory perceptions like adults do. Beginning a research paper is not easy. Paper Masters suggests you start by noting the meaning of aesthetics and how educators should use it and the goal of aesthetics.

Aesthetics as a Classroom Tool
Because aesthetics is a tool that is readily applicable to almost anyone, and more pertinently can be used with almost any child, educators began searching for ways to employ the use of aesthetics within the classroom. Over the years, aesthetics has evolved into a branch of philosophy and curriculum dealing with artistic sensibilities. The goal of aesthetic philosophy is:
To teach students that appreciation for the arts does not have to be limited to a museum or art gallery;
Aesthetics teaches that appreciating beauty is "a way of addressing the world" through the primary grades and into the secondary classroom
Perceive beauty through the senses;
The result of this teaching has been a proliferation of theories and techniques that have been developed with the aim of teaching children by utilizing one of their most intrinsic qualities: their senses throughout childhood development.
Understanding Aesthetics
In an attempt to better understand the goal of the aesthetic experience, ther are a number of criteria, which she believes defines the aesthetic experience and the benefits that it offers to children through classroom procedures.
Related Research Paper Topic Suggestions