Early Childhood Intervention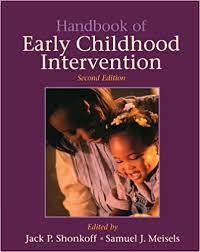 For children with disabilities, or those at risk from abusive environments, early childhood intervention is vital towards providing necessary resources that maximize a child's potential. Early childhood intervention provides educational and developmental skills that help children to develop at accepted rates.
Many states restrict early childhood intervention to children with physical or emotional disabilities, such as Autism. This intervention can make a tremendous difference in the abilities of these children. However, such programs need not always be restricted to special needs children.
Early childhood intervention programs can help prevent childhood abuse and neglect, mitigate those situations, improve parenting skills, help families, and improve the educational, emotional and social development of the child. Many of these programs emerged out of special education programs, designed to help children with special needs, often at the recommendation of a pediatrician.
Under Part C of the Individuals with Disabilities Education Improvement Act (IDEA), statewide programs to address the needs of infants and toddlers experiencing developmental delays are now mandated. Many developmental delays, when caught early and treated with intervention programs, allow children to catch up and develop at normal rates alongside their peers.
Related Research Paper Topic Suggestions