Core Teaching Strategies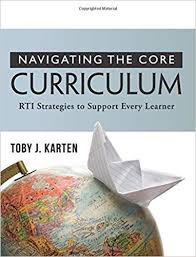 In the modern field of education, there are several core teaching strategies that instructors can utilize in order to better round out their teaching repertoire and reach students across multiple intelligences. While there is no one single teaching method that will serve the needs of every instructor, there are facets from each that can be employed into classroom success. Paper Masters can help you write a research paper on core teaching strategies.
Core Strategies and Classroom Management
The most critical and fundamental core teaching strategy involves classroom management. Before any instruction can take place, the teacher must take charge of the learning environment, classroom procedures, setting rules and establishing discipline, managing class time and effective communication. Without classroom management, instruction cannot proceed.
A second core teaching strategy involves parent/teacher communication. Even the most brilliant of teachers cannot reach a student if there is not support at home. Education is a cooperative effort, where teachers, parents, students and administrators work together as learning community in order to succeed.
Third, a strong student/teacher relationship is vital. Trust and respect are two-way streets that allow for collaboration. Students need to be able to feel that the classroom is a space in which ideas can be explored, and that self-esteem will be built in the quest for knowledge.
Assessing Core Strategies for Teaching
In order to assess how core teaching strategies have changed the way in which students learn, it is first important to consider how core teaching strategies have changed the way in which students are instructed. As schools gradually adopt the use of core strategies, there will be a marked shift among instructional methods utilized by teachers. According to Core Teaching strategies Organization, some of these changes include:
A change from whole-class to small-group instruction.
A move from lecture to coaching.

A move from working with better students to spending more time with weaker ones.

A shift to students becoming more engaged in their learning.

A shift from a competitive to a cooperative atmosphere in the classroom.

A shift from all students attempting to learn the same thing at the same time to different students learning different things at different times.
A move from an emphasis on verbal thinking to the integration of visual and verbal thinking.

These shifts in instructional methods outline, what many consider to be, the ideal educational setting. Thus, core teaching strategies in the classroom are just the tools the educators need to promote an all-inclusive educational atmosphere.
Related Research Paper Topic Suggestions