National Endowment For The Arts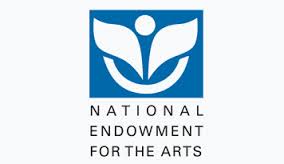 Research papers on the National Endowment for the Arts can focus on any aspect of this group. Educational and art related topics can be focused on by the writers that specialize in researching the National Endowment for the Arts.
The National Endowment for the Arts (NEA) is an agency of the U.S. government, one that funds artistic projects. The NEA was created in 1965 as an independent agency, and has sponsored more than 128,000 grants during its history, funding more than $4 billion towards the arts in America. The NEA promotes artistic excellence, creativity and innovation for the nation.
National Endowment for the Arts
A Chairperson, appointed by the President of the United States, governs the NEA. The Chair is advised by the National Council on the Arts, a fourteen-member board also appointed by the President. The NEA offers grants in three categories:
Grants for Art Projects
National Initiatives
Partnership Agreements
The NEA also offers grants for individual fellowships for literature to both creative writers and translators of poetry. The NEA awards the National Medal of Arts to individuals and groups that contribute to the growth of the arts in the United States. Recipients of the National Medal of Arts have included:
Roy Acuff
Clint Eastwood
Yo-Yo Ma
Al Pacino
The National Endowment for the Arts has occasionally come under attack by conservatives, including President Reagan, who attempted to abolish it in 1981. In 1989, conservative Christians, led by Pat Robertson, objected to an NEA sponsored exhibit by photographer Robert Mapplethorpe. During the 1990s, Congressional Republicans again attempted to abolish the NEA, along with the National Endowment for the Humanities and the Corporation for Public Broadcasting.
Related Research Paper Topic Suggestions