Dollar Standard At Bretton Woods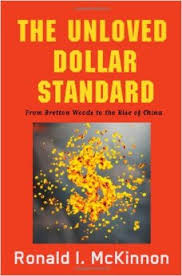 Paper Masters believe in helping students be the best they can be. Our topic suggestions, like the one you see here on Dollar Standard at Bretton Woods, help point you in the right direction with your research paper. We suggest starting out your paper discussing the reasoning behind the standards at the Bretton Woods conference in 1944.
Dollar Standard and the IMF
Thepolicies upon which the IMF were developed at the Bretton Woods conference were based on the plans that had been submitted by the U.S. and Britain. As a result of U.S. influence, the plan that emerged was one in which the dollar standard was a primary feature. According to research papers, there were two primary reasons leading to the implementation of the "dollar standard" within the IMF.
First, it was thought that the dollar standard with its ties to gold would provide a stable means of achieving sustained economic growth.
Secondly, it would provide a means for meeting the need for balanced growth in international trade while preserving the central role of the U.S. dollar in international finance.
Bretton Woods Conference and Gold
A gold-exchange standard was set with the U.S. dollar fixed to gold and convertible on demand (at $35.00 per ounce) and all other currencies fixed to the dollar. The currencies of other country's were allowed to fluctuate around the "dollar standard" value only within a narrow band and should a currency move or threaten to move outside the band, central banks were expected to intervene. In the event that a currency's value appeared to have permanently shifted well beyond the band, under the Articles of Agreement of the IMF, a country could declare that a fundamental disequilibrium existed with the subsequent opportunity to either revaluate or devaluate their money.
Related Research Paper Topic Suggestions