Communism and Religion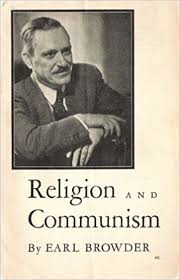 Research on communism and religion focuses on the ideology of Karl Marx. You can craft your project to focus on any leader, philosopher or theory and explain its tie to religion. Our writers custom write projects so that you get exactly what you need.
The basic tenants of communism do not include or encourage religion. Karl Max stated that religion was the opiate of the masses. He believed that people were forced to turn to religion because of the oppression they endured in their daily lives.
Many Communist leaders believed that religion was a way for ruling classes to keep lower classes obedient.
Communists also thought that one person could not devote themselves to both religion and Communism.
Although the Communist dogma of Marx and Lenin was explicit regarding the exclusion of religion, in reality the issue is much more fluid. The Communist Party and the church conflict when trying to influence the ideological thinking of people. The two entities struggle to control various parts of people's lives including the markets, schools, and political hierarchies.
An example of controlling conflict is occurring in Russia. Russia identifies as a Communist state, but many citizens belong to the Russian Orthodox Church. At times, leaders of the Russian Orthodox Church carry a negative image because people label them as part of that group. However, other members of the religion are not part of the ruling elite. They may not visibly practice their faith, but when asked they claim membership.
Religion is a way for people to experience culture and diversity. It is also a way to unite people into a national identity. Hopefully, in the future, there will remain room for both political and religious identification without significant conflict.
Related Research Paper Topic Suggestions