Hate Crimes In The Us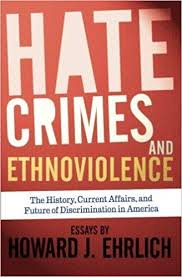 Hate Crimes in the US research paper due and don't know how to start it? How about like this?
Hate crimes are generally defined as violent acts against an individual or group that are motivated by prejudice and bigotry. The fact that prejudice is a motivating factor in hate crimes makes individuals or groups who are different from mainstream American society regular targets of hate crimes. Although most ethnic groups are vulnerable to hate crimes, American history is marked by hate crimes committed against African Americans, which have included cross burnings and lynching. The civil rights movement and subsequent legislation did a lot in terms of reducing the incidence of hate crimes against African Americans however, prejudice and the potential for such crimes still exists.
Although hate crimes is not a new concept in American society, the subject has gained special attention over the last decade. One of the primary reasons that hate crimes are more than ever the focus of the media as well as legislators is because of the increase in violent acts committed against diverse ethnic groups. This is especially true with regard to hate crimes committed against people of Arab descent living in American society since the terrorist attacks on September 11, 2001. The media revealed that the attacks prompted a dramatic increase in hate crimes against Arab immigrants or anyone who looked like they were of Arab descent. In response, leaders in a number of fields have encouraged greater cultural awareness and tolerance to help reduce and ultimately eliminate hate crimes.
Related Research Paper Topic Suggestions