Educating Prison Inmates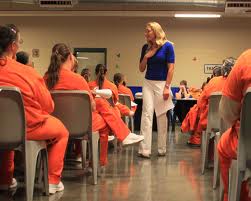 Research papers on educating prison inmates illustrate that the benefits of education for persons incarcerated in the United States prison system. Paper Masters has criminal justice researchers that custom write our projects on prison issues and all things regarding inmates.
The history of legislation regarding educating prison inmates follows the time line below:
Prison inmates first became eligible on a large scale to participate in educational programs in 1965, under Title IV of the Higher Education Act, which allowed inmates to apply for Pell grants.
By 1982, post-secondary education programs existed in prisons in 45 states.
Despite acclaim for these programs from many sources, prison education programs have become increasingly controversial, and in 1994 Congress officially barred inmates from receiving further Pell grants.
With states failing to fund these programs adequately in the face of the reduction in federal funds, most prison-education programs in the country have been shut down in recent years.
The Best Prison Education Systems
In the strongest and most acclaimed prison education programs, inmates are given training that will allow them to productively enter the workforce upon release from prison. One such program is "Transformations," at the Lakes Region (Prison) facility in Laconia, New Hampshire. The Transformations program is run through a college campus located on prison grounds, in which inmates can study for two associate's degrees, one in information technology and one in industrial technology. Graduating 120 students per year, the program's success has been clear. "At less than 15%, inmates who go through Transformations enjoy the lowest recidivism rate of the entire Granite State prison population, which averages approximately 45%," according to an author. The business community in New Hampshire is strongly behind Transformations as well. According to a General Manager of company that has hired several Transformations graduates, there's been a machinist shortage in New Hampshire for the last decade I would have to say. MAR-CAM has turned to these graduates as a source of skilled labor. The machining industry as well as manufacturing can absorb the people who come out of the program.
Advocates of Educating Prison Inmates
Advocates of prison education programs point to the ability of many ex-convicts, especially those convicted of minor offenses, to become productive members of society if given proper training and opportunity. As explained by James Johnson, a professor of management at the University of North Carolina, "If you're selling drugs, you're an entrepreneur. You've got skills - you're resourceful, adaptable". Regarding the importance of society to integrating ex-convicts, Johnson says, "ex-cons represent an untapped labor resource." In North Carolina, a variety of training is available, from "construction and brick masonry to computers".
In support of prison education programs, many also point to their cost-effectiveness. In comparing the cost of incarcerating someone for ten years to the cost of educating him, Daniel Harr, a Wisconsin inmate explains for society, instead of paying $200,000 plus for ten years of incarceration for someone who will likely leave prison worse than when he or she entered, society will spend $90,000 for a five-year program and end up with someone educated, productive, and responsible.
Related Research Paper Topic Suggestions