Benefits of Legalizing Marijuana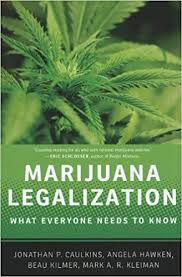 One of the more controversial social and legal issues in the United States today is the legalization of marijuana. While there are pros and cons to every issue, there are clear benefits of legalizing marijuana. There are economic, social, and medical reasons as to why marijuana should be legalized.
Advocates of legalization note that marijuana is generally less harmful than alcohol or cigarettes, yet the U.S. government continues to classify it as a Schedule I substance. The state of Colorado recently decriminalized marijuana for recreational use, and the tax revenue has been significant. It has been estimated that the economic benefits of legalizing marijuana in the United States would run into the billions of dollars, not only in terms of revenue flowing into all levels of government, but in terms of savings in law enforcement.
Social benefits of legalizing marijuana would include a reduction in America's prison population. Nonviolent drug-related arrests consume a significant amount of law enforcement actions, with most of those arrests being of African-American and Latino populations. Legalization would also eliminate the criminal and black market elements that currently surround the marijuana trade.
Finally, there are clear medical benefits of legalizing marijuana. Medical marijuana often provides better pain relief than addictive opiates. Numerous studies show that marijuana is beneficial in reducing symptoms for AIDS, cancer treatment, seizure disorders and glaucoma. With all of the benefits of legalizing marijuana, it is a wonder why the government continues to drag its feet.
Related Research Paper Topic Suggestions