Air Traffic Control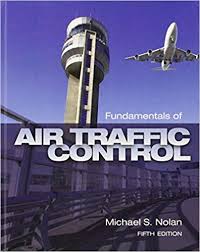 Although recent years have seen a significant increase in the amount of media focus on the safety and efficiency of American air travel, little public attention has been directed at the nation's air traffic control system and its operators since an illegal strike staged by air traffic controllers in 1981 was followed by the termination of over 11,000 workers and the decertification of the Professional Air Traffic Controllers Organization (PATCO).
Despite the fact that air traffic controllers comprise a vital component of the nation's system of ensuring air safety, they are often overlooked, not only by the public, but also by the government agencies that are charged with overseeing, funding, and regulating air travel. As a result, the American air traffic control system has not figured prominently in many of the modifications and improvements that have benefited many of the other segments of the nation's air travel system. Today, the extant air traffic control system is beleaguered with a number of problems, difficulties, and challenges that will be difficult for it to overcome in the foreseeable future without significant attention from both governmental agencies and private sector industries and organizations.
Federal Aviation Administration
In this paper, some of the most pressing concerns facing the nation's currently existing air traffic control will be examined, including:
Delays
Safety
System capacity
Technology
Funding
Staffing
The role of the Federal Aviation Administration (FAA)
The role of the airlines
In addition, the implications of these problems in relation to the future of air traffic control will be discussed.
Probably the single most prevalent complaint the American public has in regards to air travel is the frequency of unexpected delays that can impede or hamper travel plans. Although the convenience of on-time air travel is an important part of the air traffic control system, the primary concern of ensuring safety for air travelers must supersede timeliness. The formidable task of reconciling convenience for the air travel with ensuring that maximum safety is maintained falls to the operators of the nation's air traffic controllers.
Delayed Flights
There are many factors that can precipitate a delay, which is defined as a postponement of fifteen minutes or more in an airplane's scheduled travel times. Recent years have seen an increase in the number of delayed flights, with over 300,000 delayed commercial and general flights reported in 1999. Excluding unexpected outside causes, such as law enforcement issues or problems with passengers, aviation industry analysts generally concur on five broad categories of the origins of air travel delays.
Related Research Paper Topic Suggestions