At work childcare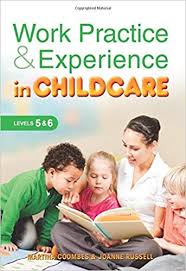 This is a model research paper on the At Work Childcare. At Work Childcare is an incredibly diverse At Work Childcare and often a student writing a research paper needs help with narrowing it down. Our writers suggest you narrow it by beginning with discussing the basic day care outside of the office building. Custom Business and MBA research papers are Paper Masters specialty. The thesis statement and At Work Childcare you see here is just a SAMPLE term paper of what we can provide you in research. Papers are always original and we guarantee each research paper, essay, book report or term paper that is sold by Paper Masters will never be resold and is plagiarism-free.
According to the research, the provision of on-site childcare services provided by employers is one of the rarest forms of employer support for child care. Topics to include in your research paper are:
How this option of "At Work Childcare" can reduce overall turnover
Childcare in the workplace can increase production
Childcare allows workers to achieve a healthy work life balance
Overall social culture on childcare
Benefits of At Work Childcare
The most common form of employer support for childcare is referrals to third-party childcare providers followed by referrals to company-owned but separate childcare facilities (subsidies). In terms of on-site childcare, there are also two primary types of organizations that provide this service to their employees. One of those types is the firm that offers childcare in the workplace as "a part of a corporate culture of caring" and where an emphasis on providing appealing working conditions and benefits package is a key element of the organization's culture. Although the organizations of the first type are often much more family-oriented, the research indicates that the benefits of on-site childcare in either type are largely the same.
One of the most immediate employee benefits of workplace childcare is that is that it gives employees the chance to have their children within close proximity and allows them to check on them during the workday. The research also shows that employees who enroll their children in childcare provided in the workplace are also less likely to worry about ensuring that they have made secondary childcare arrangements. Benefits like these go a long way in reducing the amount of stress experienced by employees because of childcare worries, which in turn works to reduce absenteeism as well as turnover. According to one source, employer-sponsored childcare programs can work to reduce turnover alone by as much as 37% to 60%.
An ideal example of these positive outcomes of childcare in the workplace is illustrated in the case of Lancaster Laboratories, which, while it boasted a workforce of 150 employees in 1986, it also had a seriously problem with keeping skilled employee. A close examination of the Company's employee population revealed that most of its workers were women with children or young women planning on having children in the near future. A survey of this population revealed that they were likely to end their employment with the Company like many before them if they could not find consistent and reliable childcare. The Company responded by providing on-site childcare for its employees, which worked to drop its annual turnover rate to only 8%, which is "half of the average" for the industry in which the Company operates.

One of the most interesting findings on the benefits of childcare in the workplace it that most employees not benefiting directly from on-site childcare, including employees without children and employees who do not currently enroll their children in childcare, nevertheless support their existence and the benefits that it provides to their coworkers with children because it improves their own work experience. High rates of absenteeism or high turnover rates have been found to impact the performance and productivity of the entire workforce, requiring employees to work short-staffed or to delay work projects.
This is especially true in organizations that depend on group or team coordination or where employees work interactively with each other, where absenteeism and/or high turnover rates can seriously disrupt performance. It is important to note that the provision of childcare in the workplace benefits not only employees but also employers. Just as lower absenteeism and turnover rates can benefit employees, they also work to benefit employers in that they translate to increased productivity and ultimately increased profitability.
There are other benefits that employers can expect as a result of implementing the on-site childcare program, which include but are not necessarily confined to:
A greater appeal to potential employees
Improvements in employee attitudes toward work and the organization as a whole
Improved community and public relations.
In many cases, the uniqueness of on-site childcare alone is enough to provide much higher visibility in the community for organizations that provide childcare services.
Research on Childcare at Work
The research suggests that the ability of many employees to balance the demands of work and home is especially challenged by difficulties with securing and paying for childcare. Some organizations have worked to assist their employees in developing a healthy work/life balance by providing childcare services in the workplace. The following research looks at the challenges associated with balancing the demands of work and home followed by an examination of the benefits of childcare in the workplace with an emphasis on how it can work to reduce turnover rates and increase employee performance and productivity.
The importance of childcare in general and in the workplace specifically is underscored by the fact that it is a multidimensional dilemma, where it has been identified in the research as not only a family problem but also a labor, social, regulatory, administrative, community problem. Unfortunately, the research also demonstrates that because it is only "intermittently salient" to any of these social dimensions, it is perceived by the public at large as less important than such issues as health care. Making matters worse is the fact that employees in "countries with a strong individualistic culture", including the United States, are expected to favor financial compensation and benefits that pay for performance over benefits like "workplace childcare schemes". As a consequence, the research will show that the imperative of supporting employee childcare needs is still largely ignored by many organizations.
This is especially disconcerting by the fact that increasing numbers of women with young children have entered the workforce over the last several decades. According to the research the number of women with children entering the workforce has increased from approximately 21% in 1966 to almost 60% at the turn of the twenty-first century. At the same time, the research shows that female workers have also "increased the number of hours that they work in the labor market", from approximately 27% working full-time in 1969 to more than 50% working full-time by the end of the 1990s. The growth in the employment of women with young children as well as the number of hours that they work has intensified the demand for childcare that supports rather than challenges their employment.
According to its most recent statistics on employer-sponsored childcare, the Bureau of Labor Statistics has established that employers support employee demands for childcare in at least three different ways including
Funding of childcare services for employees at the third-party childcare facility, which is provided to approximately 2% of employees
Provision of on-site childcare, which is provided to 2% of employees
Provision of off-site childcare, which is provided to 1% of employees. It is important to note that some employers offer their employees more than one of these options.
For those organizations that fail to sponsor some form of childcare, they can expect to experience one of more the repercussions that have been associated with the increasing numbers of female employees and the proportionate increase in the demand for childcare services. The research demonstrates two of the most common repercussions are high rates of absenteeism and turnover. In fact, the research shows that "the breakdown of childcare arrangements" causes the average employee to miss as many as 8 to 9 days of work each year. In terms of the cost of high turnover rates to these organizations, they can expect to spend as much as 150% of the annual salary paid to an employee in order to replace that employee, with the cost of replacing high-level of specially-skilled employees ranging as high as 250% of annual salary.
Related Research Paper Topic Suggestions
Corporate Culture and Innovation - Corporate Culture and Innovation Research Papers look at an introduction and definition what corporate culture.
Dinosaur Brains - Dinosaur Brains Research Papers explore a guide book on how to deal with impossible people at work. Dinosaur Brains: Dealing with All Those Impossible People at Work is a guide book, managerial tool, and inspirational reading that assist in shedding light on how and why individuals behave as they do in the work environment.
Google Work Environment - Google Work Environment research papers explains why Google is considered one of the 100 best companies to work for.
Herzberg Theory - Research papers on Herzberg Theory look into the business theory that argues that there are certain factors in one's workplace that can cause job satisfaction, while a separate set of factors can lead to dissatisfaction.
Managing Diversity In The Workplace - Managing Diversity in the Workplace research papers discuss how to effectivey motivate coworkers to coexit and contribute to the goals of an organization.
Sexual harassment law - Sexual Harassment Law Research Papers are custom written on any aspect of business law, Title VII or discrimination on the basis of gender, color, religion, race or sexual preference.
Workplace Diversity - Research Papers on Workplace Diversity cover many aspects of MBA and Business management. The value of a diverse workplace is overviewed along with current statistics.
Workplace Violence - Workplace Violence research papers discuss the term that refers to any violence in a person's occupational location.