Lockheed Martin Aeronautics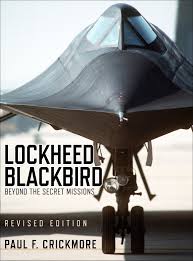 Lockheed Martin is currently ranked as the most profitable and successful defense contractor in the world. Overall, the company is ranked 77th in the Fortune 500. The corporation's aeronautics division, Lockheed Martin Aeronautics, is devoted to the design, development and manufacture of military aircraft. The recipient of many of the most significant and profitable government contracts, including the much-lauded Joint Strike Fighter, Lockheed Martin Aeronautics employs a staff of over 20,000.
Despite its dominance in the industry, Lockheed Martin Aeronautics, like every other business organization, faces the problem of innovating effective, cost-efficient methods and techniques to maintain employees' motivation. This age-old dilemma far predates the corporate business model that dominates the American business environment today.

However, it was the gradual emergence of the contemporary corporate business model - paired with fundamental changes in the composition of the nation's work force - which has resulted in the increased level of complexity that faces management today in the arena of engendering and maintaining a level of motivation that appreciably affects productivity, employee satisfaction, and the workplace atmosphere as a whole.
In the face of these wide-ranging changes in America's corporate culture, the same techniques and methods that may have heightened employee motivation in the past may not prove effective today. In addition, as is always the case in the highly sensitive area of strategically attempting to increase employee motivation, techniques that fail to increase motivation may serve to actually lessen it, leaving management in more serious a predicament than the original problem warranted.
For Lockheed Martin Aeronautics, the delicate challenge of cultivating resilient, long-term motivation amongst employees is of primary importance due to declining productivity in the workplace, a depleted pool of technically skilled applicants, and highly aggressive recruiting tactics amongst competing firms. Clearly, developing and refining a system of motivation enhancement is a key component of any organization's ability to achieve success in today's economy.
Related Research Paper Topic Suggestions