What Is Outsourcing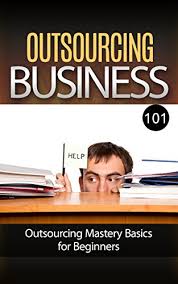 A common assignment for a business or MBA course requires that one looks at exactly what is outsourcing and how it plays into the business model. Paper Masters will custom write a project that explains the reasons and rational behind outsources locally, domestically and internationally.
Outsourcing appears to be one of the terms whose meaning varies only slightly, if at all, in common business usage. The almost universally accepted definition is: the use of outside resources to perform activities traditionally handled by internal staff and resources.
A 1998 survey of current and potential outsourcing end-users found that the top reasons companies used outsourcing were (in rank order) to:
Reduce and control operating costs;
Improve company focus;
Gain access to world-class capabilities;
Free internal resources for other purposes;
Secure resources not available internally.
The next five reasons were (in rank order) to:
Accelerate reengineering benefits;
Gain control of a difficult or out of control function;
Make capital funds available;
Share risks; and,
Secure an infusion of cash.
All of these reasons collectively have given significant impetus to the proliferation of outsourcing strategies, approaches and styles.
As early as 1991, a study of 1,005 companies by the international consulting firm Wyatt Company reported that 35% ofAmerican-owned firms surveyed had increased their use of outside vendors since 1986. By 1994, firms in the U.S. were outsourcing about $16 billion in goods and services according to the Outsourcing Institute, headquartered in New York, and by mid-decade outsourcing had gained even more ground. A study by Arthur Andersen that year found that 85% of business organizations were outsourcing work they had previously performed in-house.
Reviewing first what has been written about the benefits of outsourcing, it becomes clear that this process can markedly improve the organization. Several authors argue that outsourcing can help the organization focus on its core competencies. When peripheral services in the organization are outsourced to other companies, managers in the organization can remain more focused on the specific strategic objectives of the organization. In this context, the process of outsourcing provides the organization with a competitive advantage because it is able to effectively streamline operations, produce a better product, increase worker productivity and reduce overall fixed costs for the organization.

Other authors examining the development of outsourcing as a principle means for reducing costs in the organization note that this process can improve worker productivity. The organization that outsources its peripheral activities will be able to provide better service to its employees. For instance, when a large organization such as IBM chooses to outsource its human resources operations, the work was transferred to a firm that deals explicitly with HR development. As a result employees in the organization were able to garner better support from HR as a result of the decision to outsource. This improvement in service to employees can translate into higher job satisfaction and employee morale, which can, in turn, lead to greater productivity.

Although the benefits of outsourcing appear to make it a salient choice for the financial security of the organization, researchers have noted that the process of outsourcing is one that costs the organization a considerable amount of time and money. As such, the financial benefits can only be garnered when the organization uses outsourcing in a strategic manner. With this in mind, the specific drawbacks that can be associated with outsourcing need to be considered. If these issues are ignored by the organization, it is clear that the process of outsourcing can end up costing the organization more money that it saves. Examining what has been written about the disadvantages of outsourcing, researchers have noted that half of all companies that use outsourcing as a means to cut costs fail in their efforts to be financially successful. Seeking to discern why this happens, these researchers contend that although outsourcing is often undertaken for the right reasons, in many cases the organization does not spend enough time planning for the process. As a direct result, the organization is not prepared for the changes that will occur once the process of outsourcing has been completed. In addition, because so few organizations spend time examining the context of outsourcing, many fail to accurately assess the risk that can be associated with this process. In this case, the organization can suffer as a direct result of outsourcing the wrong processes.
Related Research Paper Topic Suggestions