African Art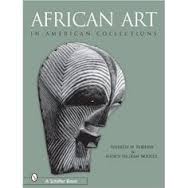 African art is a reflection of the cultural heritage of a continent, stretching back millennia into the past. Have the writers at Paper Masters help you explicate any form of African art. Our writers that have degrees in art will write a custom project to focus on any aspect of the genre you would like explained. There are so many types of African art; even so, our writers will focus on whatever you need. Here are just a few types of African art we have written about in the past:
African Sculpture
Masks
Metalwork
Textiles
Basketry
Carving
There are many who attempt to define "traditional" African art, such as specific masks from sub-Saharan regions, yet the totality of African art spans numerous cultures and expressions. African art exists in bronze, wood and textiles, stone and precious metals.
When discussing "African art," it is important to define the areas of the continent that exist outside the definition. Traditionally, northern African cultures, including both ancient Egypt and the more Arab regions, were excluded. However, many modern scholars seek to include any artwork produced anywhere on the continent as defining African art.
In some African cultures, elaborate jewelry is created in order to denote wealth and status. African jewelry ranges from the ornate golden pieces buried with Egyptian pharaohs to the modern decorations adorning Africans today. Many sculptures are common in African art as well, carved in wood, cast in bronze, or made from terracotta. Many people, however, think of masks when discussing African Art. Masks are indeed an important part of many traditional African cultures, and stunning examples exist in museums around the world. Most African masks are carved to resemble a human or animal face, often rendered in the abstract. Animal masks, for example, represent the spirit of the animal, as opposed the actual animal. Thus even invisible spirts can be rendered in a mask.
Related Research Paper Topic Suggestions