12 Years A Slave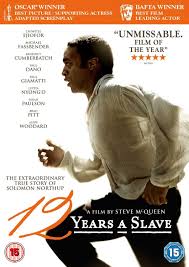 A film analysis on 12 Years A Slave can be obtained from Paper Masters to help you understand the interplay of elements within the theme of the film. Our expert art and theater writers will custom write a research paper on any aspect of 12 Years a Slave you need.
The 2013 film 12 Years a Slave was the adaptation of Solomon Northrup's slave narrative, recounting his 1841 kidnapping and sale into slavery. Northrup, who was born a free man in New York, labored in Louisiana for twelve years before regaining his freedom.
The following are production facts about the film 12 Years a Slave:
Steve McQueen, a British director previously best known for his 2008 film Hunger, which detailed the 1981 IRA Hunger Strike, directed the film.
The screenplay was by John Ridley, who adapted the book, who had previously written for television, as well as the 2002 film Undercover Brother.
12 Years a Slave starred:

Chiwetel Ejiofor
Alfre Woodard
Michael Fassbender
Benedict Cumberbatch
Paul Dano
Paul Giamatti
Brad Pitt
12 Years a Slave
Principal photography took place in New Orleans, Louisiana, from June 27 to August 13, 2012. Filming took place at four antebellum plantations: Felicity, Bocage, Destrehan, and Magnolia. In order to preserve accuracy, historian Henry Louis Gates Jr. was a consultant on the film.
The film was received three Academy Awards, winning the Oscar for Best Picture, Best Supporting Actress (Lupita Nyong'o) and Best Adapted Screenplay. It was the first film ever made by a black director or producer to win the Oscar for Best Picture. It also won the Golden Globe for Best Motion Picture-Drama as well as the British Academy of Film and Television Arts (BAFTA) for Best Film and Best Actor for Ejiofor.
Related Research Paper Topic Suggestions