Late Modernism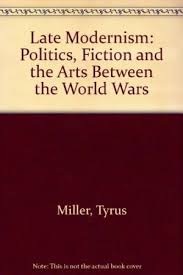 Late modernism is a major movement of art. It is a recent period, and describes certain types of visual art, literature, and other types of art. This style of art is often called "contemporary art." It refers to movements that are differentiated from or rejections of the philosophy behind modernist works.
Traditionally, late modernism describes works of art produced after World War II. The events of the first half of the 20th century greatly influenced this period of art. For example, industrialization and urbanization did much to impact certain art styles. Similarly, seeing bodies torn apart by contemporary weapons in World War II found expression in Cubism and Surrealism.
Late modernism is often described as avant-garde. Indeed, late modernism began to reject traditional definitions of art, and abstract, minimalist, and expressionist styles began to arise. Notable late modernist artists include the following:
Pablo Picaso
Robert Rauschenberg
Jackson Pollack
One debate about art from this time period is the difference between late modern art and postmodern art. Some critics assert that postmodernism is a subset of modern art, while others argue that is its own distinct category. Still others posit that postmodern art is the successor to late modernism.
For about a hundred years, much art has been quasi-representational or non-representational. As this relates to technology, the development of photography must surely have helped set this in motion because, as a practical matter, it devalued the skill sets of certain representational artists-as a result of the invention of the camera everyone, even the masses, were enabled to obtain cheap, accurate pictures of themselves without having to "sit" for long hours while having a portrait done. Art was always more than representation, but competition from the photograph made for a turning away from representation altogether. Interestingly, portraiture survived, but it became a search for the "meaning" of the subject rather than an "accurate picture" of the subject. The Nazis found a political use for political portraiture (see Peter Cohen's film, The Architecture of Doom, which is about the peculiar political-aesthetic beliefs of the Nazis), but in the political sphere the cheapness of photography has resulted in a proliferation of pictures of political figures as electioneering tools. It is to be noted that photography probably has a socioeconomic effect of "leveling", i.e. it is an egalitarian force. In the old days only people of wealth could purchase representations of themselves and such representations were status symbols. That is not the case today.
Related Research Paper Topic Suggestions