Gothic Art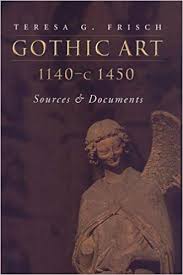 The term "Gothic art" refers to the style that emerged during the late Middle Ages, the last precursor to the Renaissance. Gothic art came out of northern France, and was a significant stylistic change from the Romanesque style of the 12th century. Gothic art is perhaps most famous for the great cathedrals of Europe.
The first examples of Gothic art were the monumental sculptures that decorated the cathedrals of Europe. The Abbey Church of St. Denis is frequently cited as the first of the new cathedral style, and while these great churches sprang up across Europe, Notre Dame in Paris may be the most recognizable example.
Gothic Art Media
About half a century after the appearance of Gothic architecture and sculpture, Gothic painting began to appear. Gothic painting took place in one of four media:
Frescos
Panels
Manuscript illustration
Stained glass
The vast majority of surviving Gothic paintings exists as manuscript illustrations. The great rose windows of some of Europe's most notable cathedrals were made possible only through the technological revolution that allowed for such vaulted ceilings and thin walls, allowing large amounts of light to be used.
The advancements in perspective and realism seen in Gothic art can be traced to the re-emergence of classical themes, and later Gothic art is frequently called "Proto-Renaissance."
Related Research Paper Topic Suggestions