Fine Art and Folk Art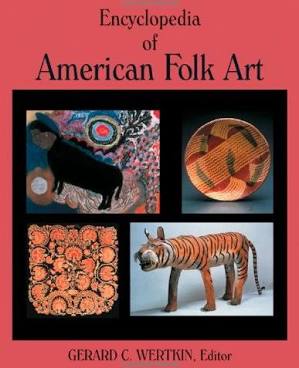 Paper Masters has art writers that will custom write a research paper on any aspect of fine art or folk art that you need. Whether it is to focus on crafts and baskets or on paintings and sculptures by famous artists of the Renaissance, Paper Masters can help you with your art project.
Both fine art and folk art have flourished in many cultures for centuries. Nevertheless, there are many different approaches to distinguishing fine art from folk art. This essay will discuss the differences and similarities between fine and folk art to demonstrate that precise distinctions between these two creative traditions are often subjective. In addition, several definitions of folk art will be examined to illustrate the essential difference between folk and fine art.
For some, fine art and folk art are distinguished by the education of the artist.
Fine artists acquire their skills through rigorous, formal instruction while folk art is self-taught or accomplished with minimal instruction.

The difference is essentially cultural, rather than educational.
Limited resources and functional quality define the work of many folk artists.

Folk artists often made baskets and utensils using stones, plants, mud, berries and other natural substances.

Research papers show that slaves started creating folk art on early American plantations
Conversely fine art has its roots in Europe; folk art is Afrocentric in nature.
American folk art
While Frazier's analysis may be true for a particular genre of American folk art, there are many other types of American folk art that may not come from African traditions, such as quilt making and weather vanes. In addition, Frazier does not consider that examples of folk art can be found in cultures all around the world.
Folk art is not typically associated with Europe for several reasons. While the names of many fine artists from Europe, Asia and elsewhere are well-known in their own cultures and others, most folk artists are rarely known outside there own rural communities. For many years, art museums seldom displayed folk art. However, many museums and galleries are now dedicated entirely to folk art. For example, the Museum of International Folk Art in New Mexico displays folk art creations from more than 100 nations, including wood block prints from Japan, textile sculptures from the United States, and Hispanic cyber-art.
Difference Between Fine Art and Folk Art
Some critics believe that the primary difference between folk and fine arts is that folk arts capture the traditions and skills of a particular geographic area or ethic group. According to this definition, folk arts reflect the specific culture of their creators, rather than being a question of Euro- or Afro-centricity. Furthermore, Rush contends that many folk artists create art that often requires exceptional skills, such as the carved wooden masks from Africa or the wool tapestry from eleventh-century France. Rush believes that "folk arts are made by hand and generally serve some practical or symbolic purpose in the lives of their makers".
Related Research Paper Topic Suggestions