Mycenaeans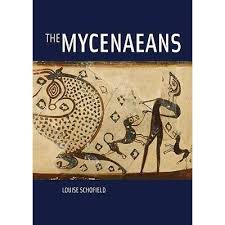 This is a topic suggestion onMycenaeans from Paper Masters. Use this topic or order a custom research paper, written exactly how you need it to be.
TheMycenaeans were Indo-Europeans who spoke an archaic form of Greek.
The Myceneans came to mainland Greece around 2000 to 1500 B.C.
The Myceneans displaced or assimilated the earlier residents and began to establish themselves
They built cities and traded with the more established Minoans
To contrast the Minoans and the Mycenaeans civilizations, theMycenaeans culture grew from bands of warlords, and was based on the premise, not of getting along with the neighbors, but of taking from the neighbors anything that was of value.
Mycenaeans' Conquests
TheMycenaeans took over the harsh and rocky mainland of Greece, an area also unsuited to supporting a substantial population. What it lacked in agriculture promise, however, it made up for in surrounding settlements which could be robbed, or if necessary dealt with as trading partners. They traded with the Minoans and evidently learned much about business from them, but they invaded and plundered the Hittites in the Middle East, as well as the Egyptians. Their most famous conquest was, of course, the city of Troy in Asia Minor. Their cities were chosen with a view to fortification and military advantage: Mycenae, Pylos, Tiryns.
Civilization of the Mycenaeans
The Mycenaeans, while attuned to the advantages of trade and the merits of record keeping as introduced to them by the civilized Minoans, chose a social and governmental system much more attuned to their warlike and anarchic natures. Their monarch, the Wanax, was the titular head of any number of rivalrous warlords, and his hold on authority was tenuous at best. All warlords accumulated bands of warriors who served their interests as lieges and mercenaries. It was in the best interest of the Wanax to ensure that the Mycenaens were at war as much as possible to defray the possibilities of a coup. The wealth that they accumulated through legitimate trade, conquest and piracy was amassed by these warlords and the Wanax, and there was substantial disparity in material prosperity between this privileged class and the general population of serfs, farmers and slaves. The Mycenaens took on foreign religions as easily as foreign possessions, signifying possibly a certain cynicism about spiritual matters. From a pantheon of gods, the chief god was male, Dyaus, eventually to emerge as Zeus. The gods were seen as warlike and partisan like theMycenaeans themselves, and there is some evidence to support the theory that human sacrifice may have been practiced as part of their worship.
Related Research Paper Topic Suggestions