Cultures of India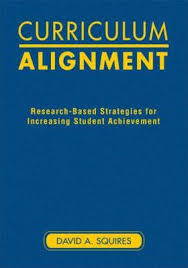 This is a topic suggestion on Cultures of India from Paper Masters. Use this topic or order a custom research paper, written exactly how you need it to be.
Due to its extremely diverse nature, India is believed to be one of the more cultured countries. This is because it is rich in customs and heritage. While there are several criterions which define India's culture, some of the more noteworthy traditions are: religious beliefs, Indian marriage, clothing, and cuisine.
Indian Culture
Each of the aforementioned criterions contributes to India's culture. There are multiple religions in India, inclusive of but not limited to:
Indian marriages have always been and will continue to be highly valued. A highly respected, life-changing event, arranged marriages in Indian culture are not between two people but two families, the two unite. While each religion acknowledges Indian weddings differently, all recognize it is cause for mass celebration. Indian apparel, particularly women's clothing, is famous worldwide. Though the styles vary, most clothing is worn to provide full body coverage, presenting a complete, graceful look. India is also well-known for their cuisine; its love for food and spices. The country's food has influenced several cultures throughout history and can be found around the world. Indian culture is deep rooted in values and tradition. It is unlikely to change; it will only evolve.
Related Research Paper Topic Suggestions
Ahimsa - Ahimsa Research Papers discuss a form of Indian religion which is called Jainism, and concepts of this religion.
Asia - Asia research papers examine one of the seven continents that has the largest population. Receive writing on the continent of Asia that is custom written from Paper Masters on any country that is part of Asia.
Basic Types of Hindu Practices - Basic Types of Hindu Practices Research Papers look at a sample of an order placed for the practices of the religion of hinduism, with specific citation instructions.
Brahma Vishnu and Shiva - Brahma, Vishnu and Shiva research papers overview these hindu gods. Get help with your Hinduism research papers from Paper Masters.
Comparing Hinduism and Buddhism - Comparing Hinduism and Buddhism Research Papers delve into a sample of a paper order for a religion research paper with only scholarly resources used.
Cultural Analysis - Cultural Analysis research papers examine a method of qualitative research employed in the social sciences, especially the disciplines of ethnography and anthropology.
Cultural Analysis of Brazil - This is a research paper on Cultural Analysis of Brazil. A strong economical analysis will also be conducted.
Cultural Assimilation - Research papers on Cultural Assimilation discuss the interconnection of cultures in society.
Cultural Competence - Research papers on cultural competence examine the term that defines a person's ability to interact with people within cultures and come from different backgrounds.
Cultural Exchange - Cultural Exchange research papers examine the formal or informal exchange of individuals, students, scientists, or artists between cultures.
Culture of China - Culture of China research papers examine Chinese culture up to the time of China's Cultural Revolution.
Culture of Portugal - Culture in Portugal Research Papers delve into the different museums and architecture that it has.
Cultures of South America - Cultures of South America research papers discuss the diverse and complex cultures of South America.
Hinduism - Hinduism research papers overview the complex practice of Hinduism. A research paper on the Hindu practice of Dharma can be written by the writers at Paper Masters.
Hinduism and Buddhism - Hinduism and Buddhism research papers explore Buddhist beliefs and Hindu traditions. You can have a comparison and contrast religion research paper written that compares any two religions such as those practiced by Hindus or even Christians.
Hinduism and God - Hinduism and God research papers examine how Hindus view God. Custom term papers from the Masters - Papers you can trust.
Hindu Nationalism - Research papers on Hindu Nationalism discuss the Indians struggle for self-identity during the years of colonial oppression by the British and the dominance of Islamic rule prior to that.
India - India Research Papers focus on a number of the countries most interesting features and discusses the history of the country.
India and Greece - India and Greece research papers focus on one of the subject areas assigned for you in your ancient history or ancient literature course.
Islamic Caliphate - Islamic Caliphate research papers look into a nation state, comprised of all Muslims, led by a direct successor to the Prophet Mohammad.
Karma - Karma Research Papers look at the concept of Karma from the Buddhist and Hindu perspectives.
Muslim Americans - Research papers on Muslim Americans discuss the group of Americans that make up the third largest religious group in the United States.
Pakistan Day Parade - Pakistan Day Parade Research Papers look at where the parade takes place and also the events that precede and follow the parade. Research Paper Help available through Paper Masters.
Philosophy of The Kama Sutra - Philosophy of the Kama Sutra research papers examine one of the most important readings of the Hindu Religions.
Polytheism - Polytheism research papers overview religions with that worship or believe in many gods.
Reincarnation - Reincarnation research papers analyze the belief that a person's soul or spirit, after an individual's death, returns to Earth and inhabits another body.
Reincarnation Versus Resurrection - Reincarnation Verses Resurrection research papers compare and contrast the Christian verses Hindu beliefs.
Sannyasin - Research papers on Sannyasin discuss one of the life stages in the Hindu philosophical system.
Shaivism - Shaivism research papers discuss the oldest sect of Hinduism that focuses on the belief that the god Shiva is the Supreme God and that he has five major tasks in the universe.
Tantra - Tantra Research Papers delve into ritual sexual beliefs and practices that have thier origin in various religions of the East.
The Four Paths - Four Paths research papers overview the Hindu belief in the Four Stages of self-actualization.
The Four Paths In Hinduism - The Four Paths in Hinduism research papers explicate the stages which Hindus practice in the path to fulfillment.
The Kama Sutra - Kama Sutra research papers overview the important reading in the Hindu Religion. A research paper on any topic can be ordered from Paper Masters because we custom write all papers.
Tigris Euphrates River Systems - Tigris-Euphrates River Systems Research Papers discuss the water dispute between Turkey, Syria, and Iraq.
Turkey's Politics - Turkey's Politics research papers discuss the politics of the largest secular Muslim nation and parliamentary democratic republic, headed by the Prime Minister.
Yoga and Hinduism - Research papers on Yoga and Hinduism discuss the significance of yoga in the Hindu religion.