Cultural Exchange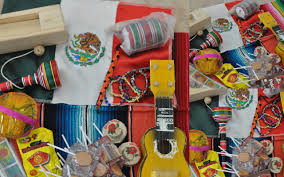 Despite the fact that all human beings are basically similar, each group develops its own, unique common lifestyle, including activities, interests, and norms, which forms culture. Cultural exchange can be a formal or informal exchange of individuals, students, scientists, or artists, for example, designed to promote awareness, understanding, and mutual respect between cultures. Many organizations exist in order to facilitate cultural exchange.
Such cultural exchange programs take people from their home culture and place them with families or on their own, in order to allow people from both cultures to interact. This provides people with the opportunity to develop greater awareness of diversity, different perspectives, and develop skills necessary in a global, multicultural society. Frequently, programs are designed for students to live with a host family in order to develop cultural awareness, however, culture shock and personality clashes can occur.
Because the world is increasingly interconnected due to technology, culture has the potential to affect economies, politics, education, and relationships between two nations. By promoting cultural exchange, each society gains positive, rather than negative, impressions of the other. When people develop a first-hand understanding of another culture, they are more responsive to the differences that exist in communication barriers, many of which may be the result of cultural differences.
Related Research Paper Topic Suggestions