Cultural Assimilation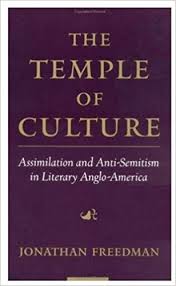 As people around the world become more and more interconnected, cultural assimilation is more likely to take place. This process is one whereby one culture comes to resemble that of another; it can occur on the individual level or with entire societies. When people migrate to a new area, they can be pressured to leave their old cultural identities behind and become more like the culture to which they have moved. If this takes place and their cultural practices more closely resemble their new surroundings as opposed to their former ones, they are said to have been assimilated into the dominant culture. Sometimes this is done as a matter of survival, such as adopting the language of the new environment in order to effectively communicate. Other times, this is done as a matter of peer pressure, such as changing one's clothing style to avoid criticism.
Assimilation can be partial or complete. If small changes are made to a person's cultural identity, they are partially assimilating with their new culture. Changes to language and clothing, for example, are indicative of partial assimilation. Complete assimilation takes place when a new person in a given society looks no different from those who have existed there for a lengthy period of time. In the United States, complete assimilation is almost impossible to discern due to the wide array of cultural traits that make up American culture. Because ethnic neighborhoods still exist, because food choices still reflect great cultural diversity, individuals are not required to abandon their former cultural traits to integrate into the larger American society and culture.
Related Research Paper Topic Suggestions
Arranged Marriages - Arranged Marriages Research Papers evaluate the cultural traditions of the middle eastern countries.
Bullfighting - Bullfighting Research Papers look at this ancient practice, and how the training process worked in the Bronze age of Spain. Beginning in the Bronze Age, Paper Masters will custom write your research paper on bullfighting for any course or focus you need.
Collectivist Cultures - Research papers on collectivist cultures discuss the traits of a collectivist culture, which are often seen in the behaviors and beliefs of members of said culture.
Cult of Domesticity - Research papers on the Cult of Domesticity discuss Barbara Walter's study of the the evolution and development of the construct of womanhood from the time period of 1820 to 1860.
Cultural Analysis - Cultural Analysis research papers examine a method of qualitative research employed in the social sciences, especially the disciplines of ethnography and anthropology.
Cultural Analysis of Brazil - This is a research paper on Cultural Analysis of Brazil. A strong economical analysis will also be conducted.
Cultural Competence - Research papers on cultural competence examine the term that defines a person's ability to interact with people within cultures and come from different backgrounds.
Cultural Exchange - Cultural Exchange research papers examine the formal or informal exchange of individuals, students, scientists, or artists between cultures.
Cultural Identity - Cultural Identity research papers discuss an individual's sense of belonging to any social group that is defined as having its own culture.
Cultural Norms - Cultural Norms research papers discuss the norms that become the product of a cultures traditions, values and customs.
Culture of China - Culture of China research papers examine Chinese culture up to the time of China's Cultural Revolution.
Culture of Portugal - Culture in Portugal Research Papers delve into the different museums and architecture that it has.
Cultures of India - Culture of India research papers discuss the traditions, religious beliefs, Indian marriage, clothing, and cuisine of the Indian culture.
Cultures of South America - Cultures of South America research papers discuss the diverse and complex cultures of South America.
Ethnographic Essay - An ethnographic essay is an essay that is about culture. English essays are available at Paper Masters.
Ethnographic Research - Paper Masters writes custom ethnographic research studies for graduate and undergraduate research papers.
Food and Culture - Research papers on food and culture discuss the different types of foods used and prepared by varying cultures.
Human Societies - Human Societies research papers examine how modern societies are ethnically diverse, linked together by geographical or political structure.
Important Aspects of Each Culture - Important Aspects of Each Culture Research Papers explore a preview of an order placed on a diversity topic, with specific tasks that are needed to be included in the project.
Javanese and Balinese Dance - Javanese and Balinese Dance Research Papers look at the important elements for understanding the individuality of each cultural group.
Joy Luck Club Summary - A Joy Luck Club Summary will look into Amy Tan's presentation of the difficult dilemma of cultural assimilation verses the retention of the traditional heritage and values of the citizens that migrate from other countries.
Language and Culture - Language and Culture Research Papers examine geography in light of cultural aspects of language.
Melting Pot - Melting Pot Research Paper studies the people that make up the United States and their unique traits. The phenomena of hyphenated Americans is also looked at along with any other aspect of anthropological study regarding the melting pot that America has grown into being.
Surnames Proposal - Surnames Proposal Research Papers discuss how to write a research paper, giving specific details with format and items that need to be included in the project.
Tattoos - Research Papers on tattoos explore where this body art originated from and the cultural and social significance of the practice.
What Is Culture - What is Culture research papers try to answer the question,